November 12, 2018 by Pacific Union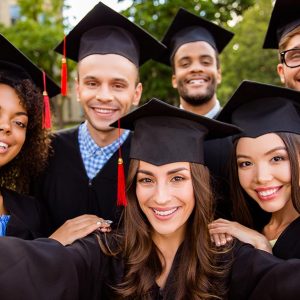 Here's a look at recent news of interest to homebuyers, home sellers, and the home-curious.
THE YOUNGEST GROUP OF AMERICANS ARE ALREADY SAVING MONEY FOR A HOME
Several months after a survey found that more than 80 percent of Generation Z plan to purchase real estate in the next five years, another shows that they are backing up that talk by actively saving money for a down payment.
As realtor.com reports, 79 percent of Generation Z — defined as those between the ages of 18 and 24 — aspire to homeownership, slightly less than the 82 percent of millennials and Gen-Xers who want to purchase real estate. Importantly, Generation Z are planning for this investment of a lifetime and are two times more likely than previous generations to be saving for a down payment by the time they are 25.
Forty percent of Generation Z plan to actually own a home by the time they reach age 25, and they are less likely than other age groups to expect help from the bank of mom and dad to achieve that goal. Just 18 percent of Americans under the age of 25 think that their family will offer financial assistance, compared with 24 percent of millennials and 22 percent of Gen Xers.
And while nearly 40 percent of millennials and Gen Xers point to real estate's investment potential as their reason for wanting to become a homeowner, just 29 percent of Generation Z say the same. Rather, younger Americans are most interested in buying a home so that they can customize it to their liking, cited by 61 percent of Generation Z respondents.
---
EIGHT IN 10 SAN FRANCISCO HOMES ARE VALUED AT $1 MILLION-PLUS
Home shoppers looking to own a piece of San Francisco real estate for less than seven figures are increasingly running out of options.
That's according to an analysis by Trulia, which found that 81.0 percent of homes in the San Francisco metropolitan area were valued at more than $1 million as of October, the most in the nation. Just 15 neighborhoods in the city remain under the $1 million median value, including the Tenderlion, the Outer Mission, and Bayview-Hunters Point.
San Jose ranks second in the nation for most million-dollar-plus homes, at 70.0 percent, followed by No. 3 Oakland at 30.7 percent. Orange County, Los Angeles, San Diego, and Ventura County all rank in the nation's top 10 for the highest percentage of seven-figure properties, and Trulia says that two-thirds of the 838 U.S. neighborhoods with median home values of $1 million and up are in California.
In some Bay Area communities, there is not a single neighborhood where one can purchase a home for less than $1 million: Lafayette, Foster City, Menlo Park, Cupertino, Mountain View, Palo Alto, and Sunnyvale.
---
MORTGAGE RATES AGAIN CLIMB TO A 7-YEAR HIGH
Mortgage rates again neared 5 percent last week, and rising rates are the trend that real estate experts project will most impact the market in the coming years.
The latest numbers from Freddie Mac put 30-year, fixed-rate mortgages at 4.94 percent for the week ended Nov. 8, up 11 basis points from the previous week and another seven-year peak. In a statement accompanying the report, company Chief Economist Sam Khater said that while increasing rates have already led to slowing home price appreciation in wealthy coastal states such as California, they have not yet affected more affordable housing markets in the country's interior.
Earlier this month, the Counselors of Real Estate named rising interest rates and the economy as the No. 1 issues that will affect the housing market in the coming decade. And rates are likely to continue to increase by the end of 2018; although the Federal Reserve declined to raise interest rates last week, it signaled that another hike is coming next month.
(Photo: iStock/Deagreez)